Fall is quickly approaching and October starts our peak season. I may sound like a broken record, but Guatemala's calm Pacific Coast is hands down one of the greatest billfishing destination in the world. Our waters hold some of the highest concentration of billfish year round. Guatemala has both the conventional and fly fishing records for most sailfish released in one day. In addition to sailfish and marlin, yellowfin tuna, and dorado are omnipresent. And if we have another banner season of yellowfin tuna like we are having in 2019, it's going to be one not to miss.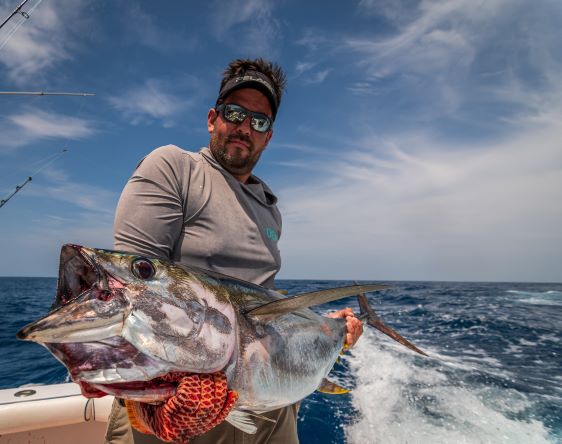 Your trip will become a lifetime remembering experience, coupled with volcano, mangroves and natural reserves in the background. You are in for a sportfishing experience of a lifetime.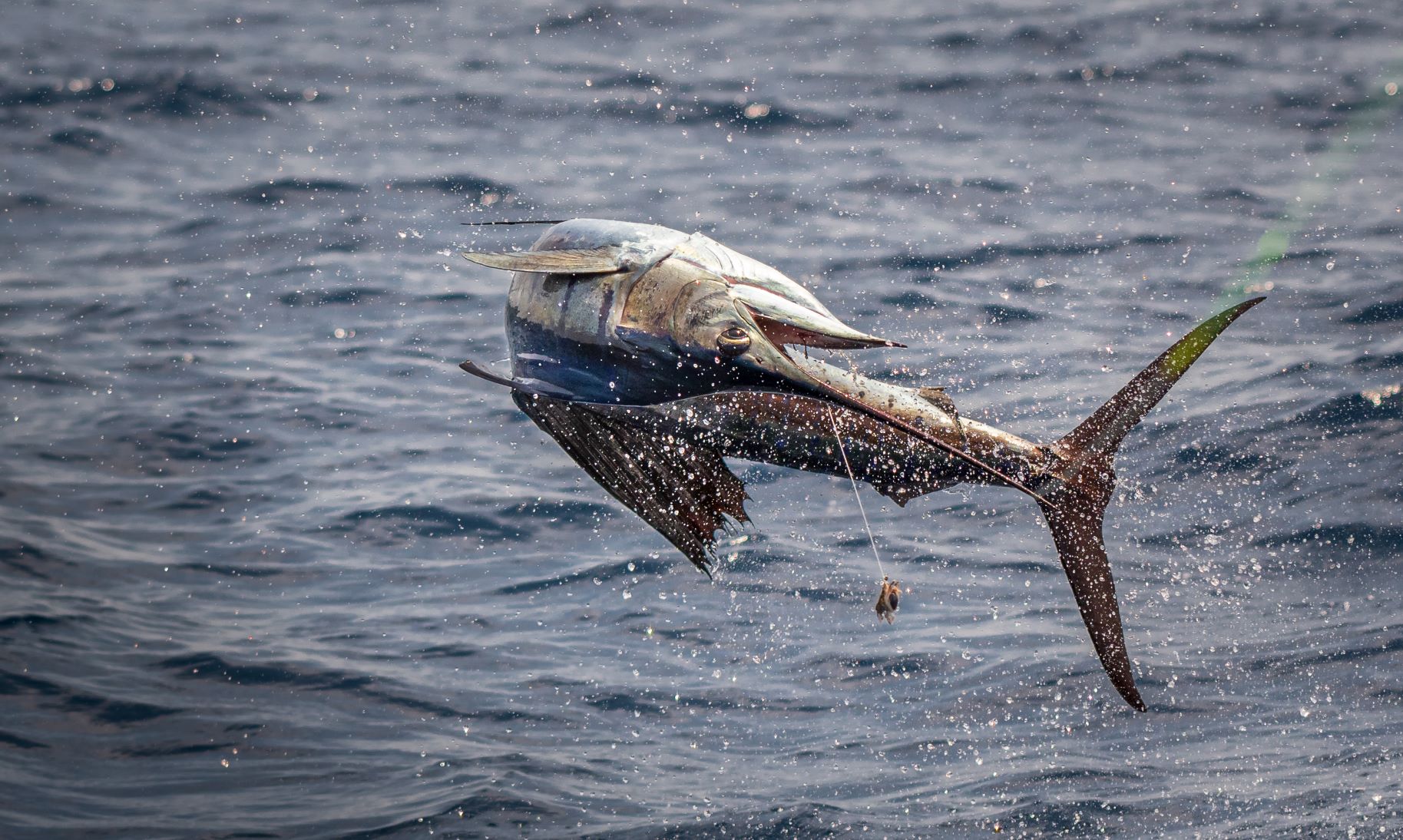 A sight that never gets old…the acrobatic displays of billfish.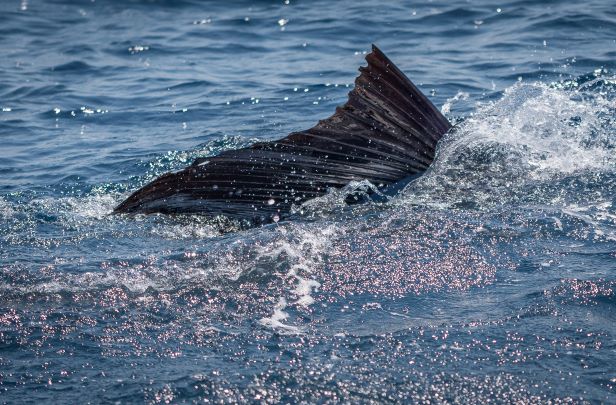 Coming in HOT! Nothing gets the blood pumping than a lit up Sail on your bait.
There is no surprise in the fishing industry and internationally, Guatemala is the GO-TO destination – "Anyone looking for high numbers of Pacific sails need look no further than Iztapa and neighboring Puerto Quetzal in Guatemala, where sport-fishing fleets tally two dozen or more releases most days this time of year." – Saltwater Sportsman Magazine.
September and October are still part of our "Marlin Guarantee" promo.Book our most popular package, 3 days fishing, 4 nights for Sept or Oct and we guarantee your boat will get at least 3 Marlin Bites on conventional tackle over the length of the trip! That's right… 3 bites by the man in the Blue, Black or Striped suit over 3 days fishing! For more info, contact us.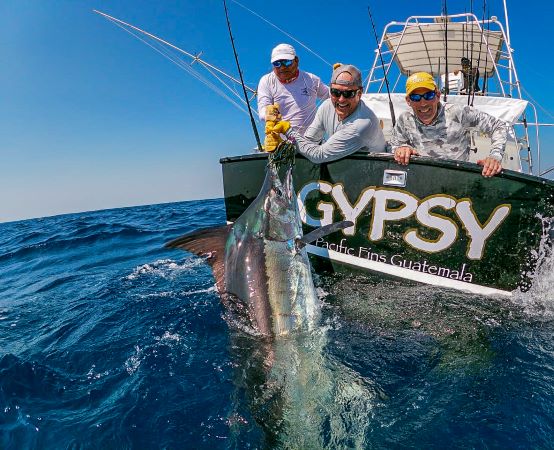 I could keep on writing about our fishery, but I would rather not spoil the surprise.
Check out our website at https://pacificfinsresort.com for more information. Feel free to contact us at 888-431-5556 or [email protected] with any questions.
We look forward to seeing you soon!