The 4th Annual Guatemala Billfish Invitational was by all accounts an overwhelming success. When we started to put this year's tournament together, we knew that it was going to be a good one. Competitive anglers from the US and neighboring countries made the journey to Guatemala wanting to be a part of it.
Tournament highlights included celebrity guests; Hall of Famers Warren Sapp and Wade Boggs, Uncharted Waters Peter Miller, Into the Blue Scott Walker, and Unfathomed George Gozdz.
The week's festivities kicked off with Pacific Fins hosting the first night's event – the welcome party. Anglers got the opportunity to get educated by Dr. Nelson Ehrhardt and Bruce Pohlot of the University of Miami.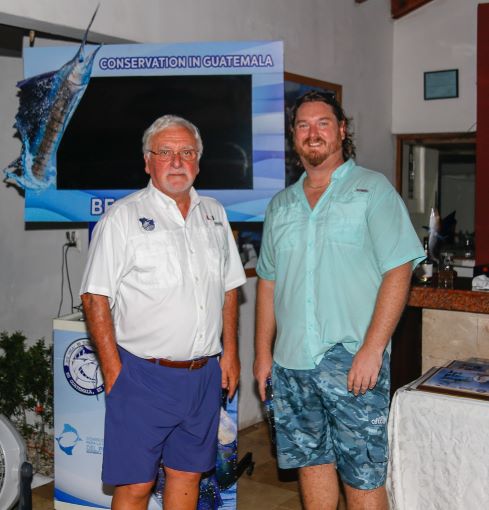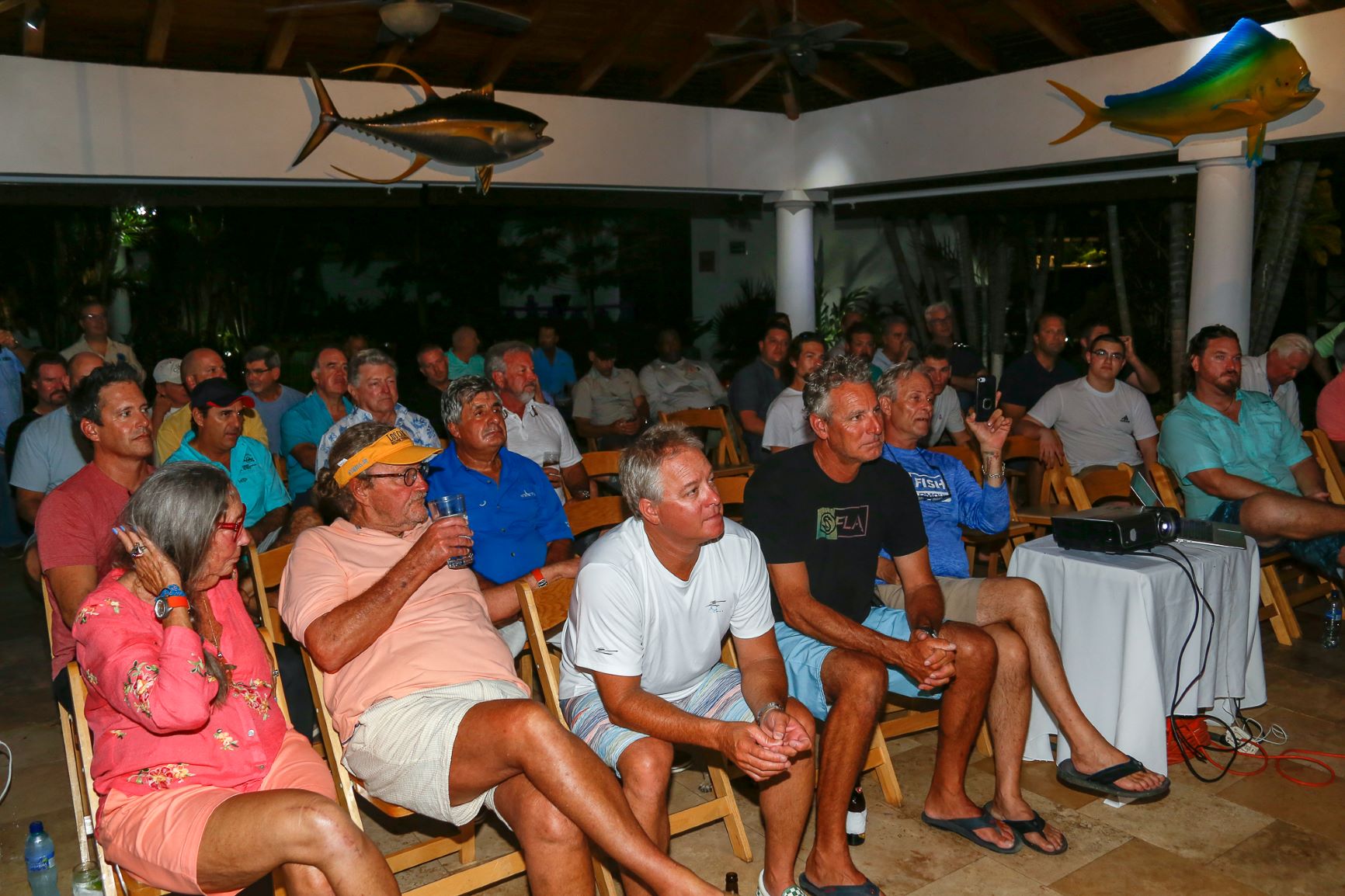 "When Dr. Ehrhardt speaks…all pay attention". Guests in attendance got a lesson in Billfish conservation and also the satellite tagging results – 8 out of 10 tags that were deployed in the 2018 tournament generated valid data.
Team King & I, wins The 4th Annual Guatemala Billfish Invitational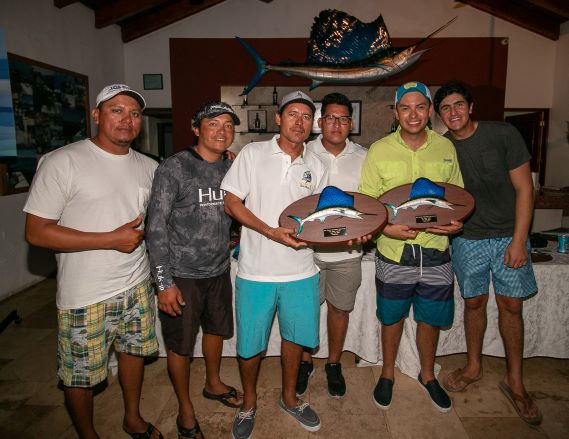 With 4400 overall points, team King & I took top honors with 107 Sailfish raises, 92 bites and 44 releases.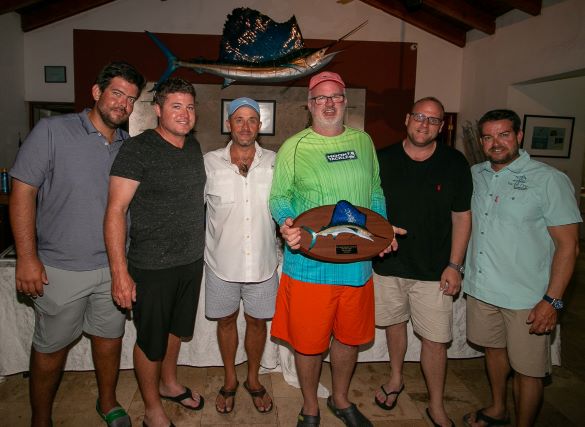 2nd Place Team, Sirena with 4200 points.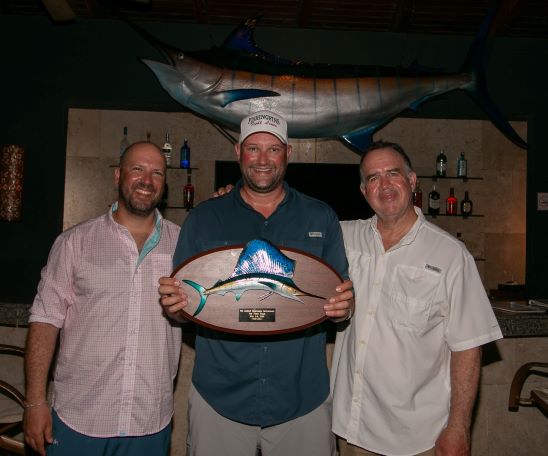 3rd Place Team, Fishy Business with 3700 points.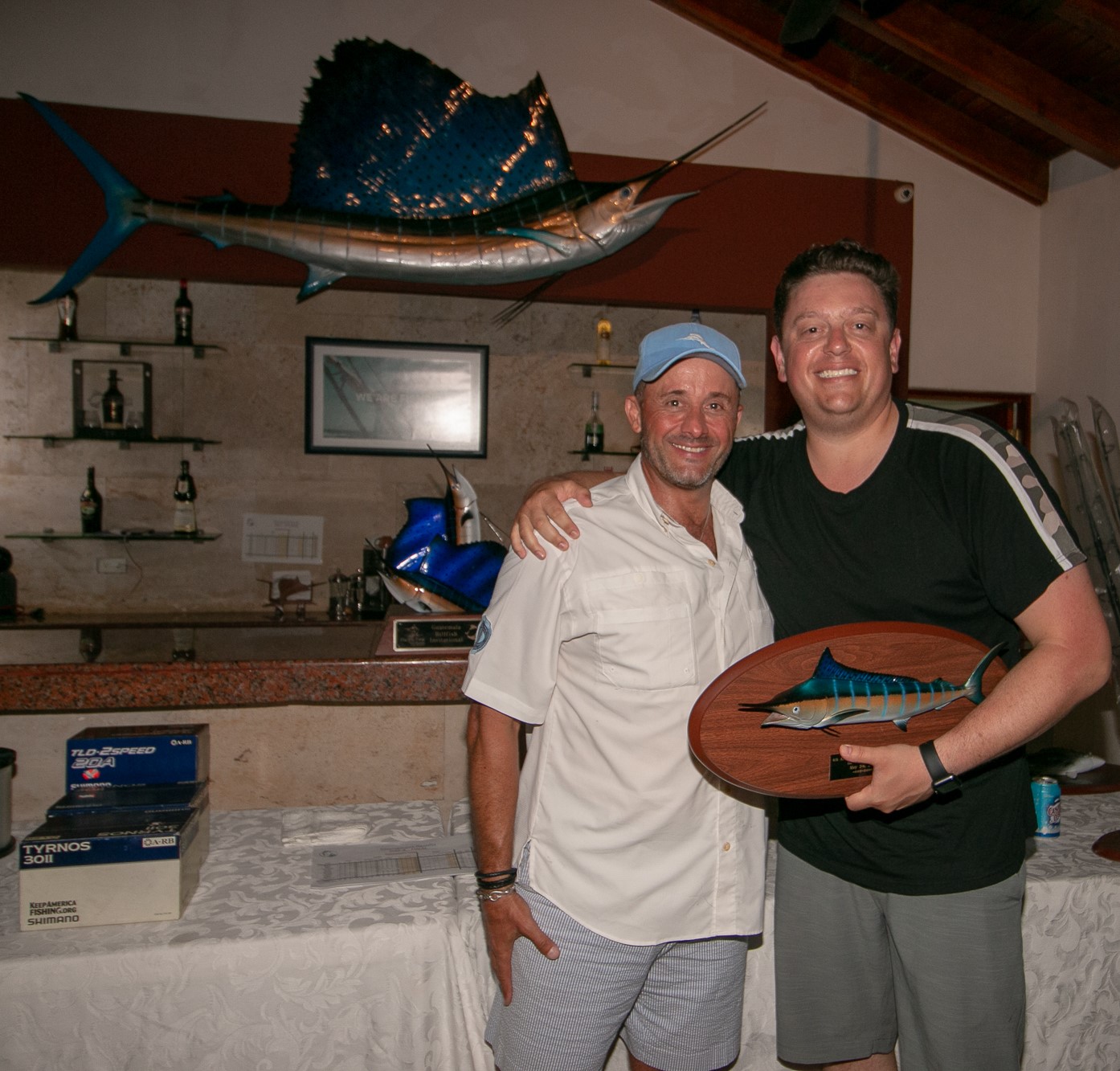 1st Place Marlin goes to Dan Bernstein on boat Knotwork.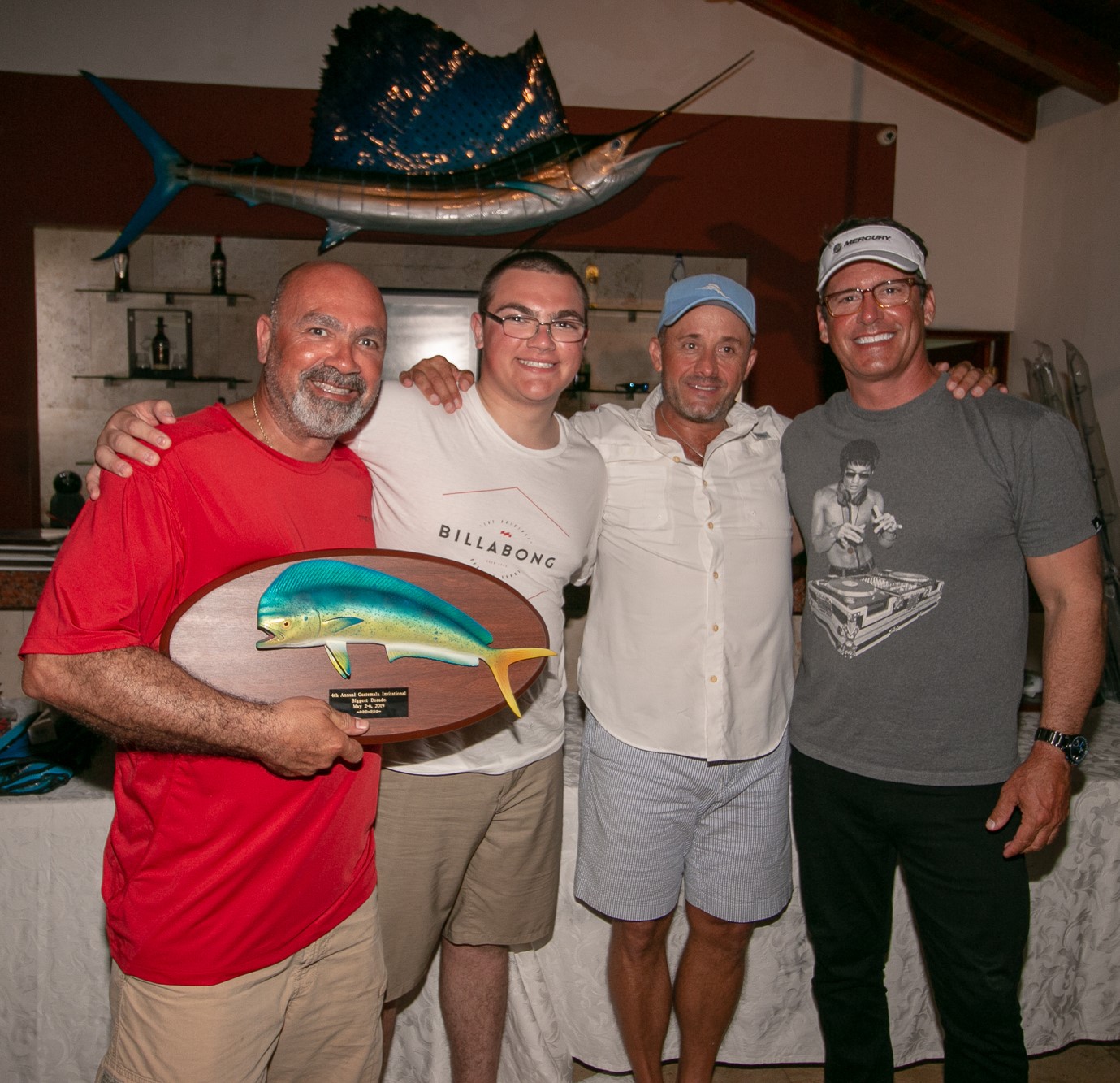 Biggest Dorado goes to team Makina
The tournament in 3 days, with a fleet of 15 boats generated a total of 1163 Sailfish raises, 915 bites, 446 releases and 3 Blue marlin releases. Niels Erichsen and his staff did an amazing job in making the tournament run smoothly. The overall first place winners of this event, will have their names added to the Guatemala Billfish Invitational Perpetual Champions trophy by Kingsailfish Mounts (pictured below).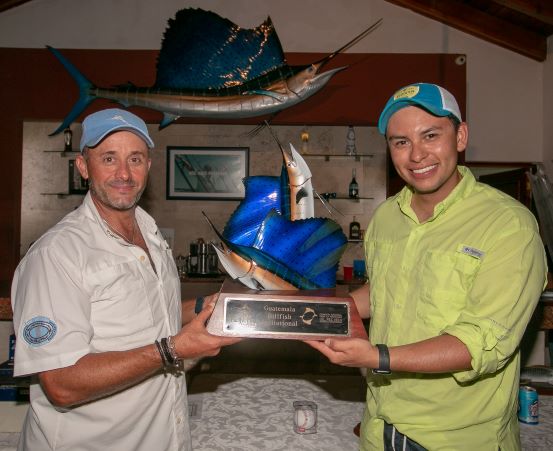 We want to THANK all our participating anglers for making this the best one yet. We were happy to see all having a great time, meeting and making new friends. From the kick-off party and Poolside Celebration to the neighboring lodges who took part in the Invitational, to the awards presentation at the final dinner and all the parties and fishing in between, this is definitely a tournament that any novice or serious angler needs to be a part of. We are pleased to support the Sailfish Commission and the week-long festivities that generate much needed funds for a worthy cause.
In addition, we are going to be posting on our social pages pictures that were taken during the event. Keep in eye out for next weeks newsletter, which will have next year's event dates – YOU DON'T WANT TO MISS IT!