It's no secret, people love Pacific Fins. Since its inception in 2006, we have strive for excellence. Yes, the fishing has a lot to do with it, but it's much more. One of those assets is the people who work for us. Not all resorts/lodges are equal. PF is unique in dedicating the amenities and options for our guests away from their home.
Our repeat clientele is very high, Why? Our staff are the friendliest and warmest around. You become part of the family and that sets us apart from everyone else. It's a bold statement, but don't let us tell you, this can be echoed by those clients and the reviews on many online platforms.
Here is a great example by Mr. And Mrs. Powers:
"Who knew on our thirtieth trip we would break the resorts record on Rooster Fish 33 in one day. Then to follow up the next three days 24 Dorado up to 60 lbs , and 15 Sailfish. Pacific Fins Resort, has excellent food, order off a menu, the staff and service are five star. The resort has become our home away from home. The fantastic fishing, conventional or fly is always outstanding, after all Guatemala is the Sailfish Capital of the World. You never know what you are going to catch, Blue, Black or Striped Marlin, Yellowfin Tuna, Dorado, and the world famous Sailfish. Pacific Fins Resort will have its fourth annual fun fishing tournament in April 23rd through the 27th, 2020. Come and join us or anytime. Who knows we might be there!" – Johnny Mack AKA Mr. Maraca and Stacey Powers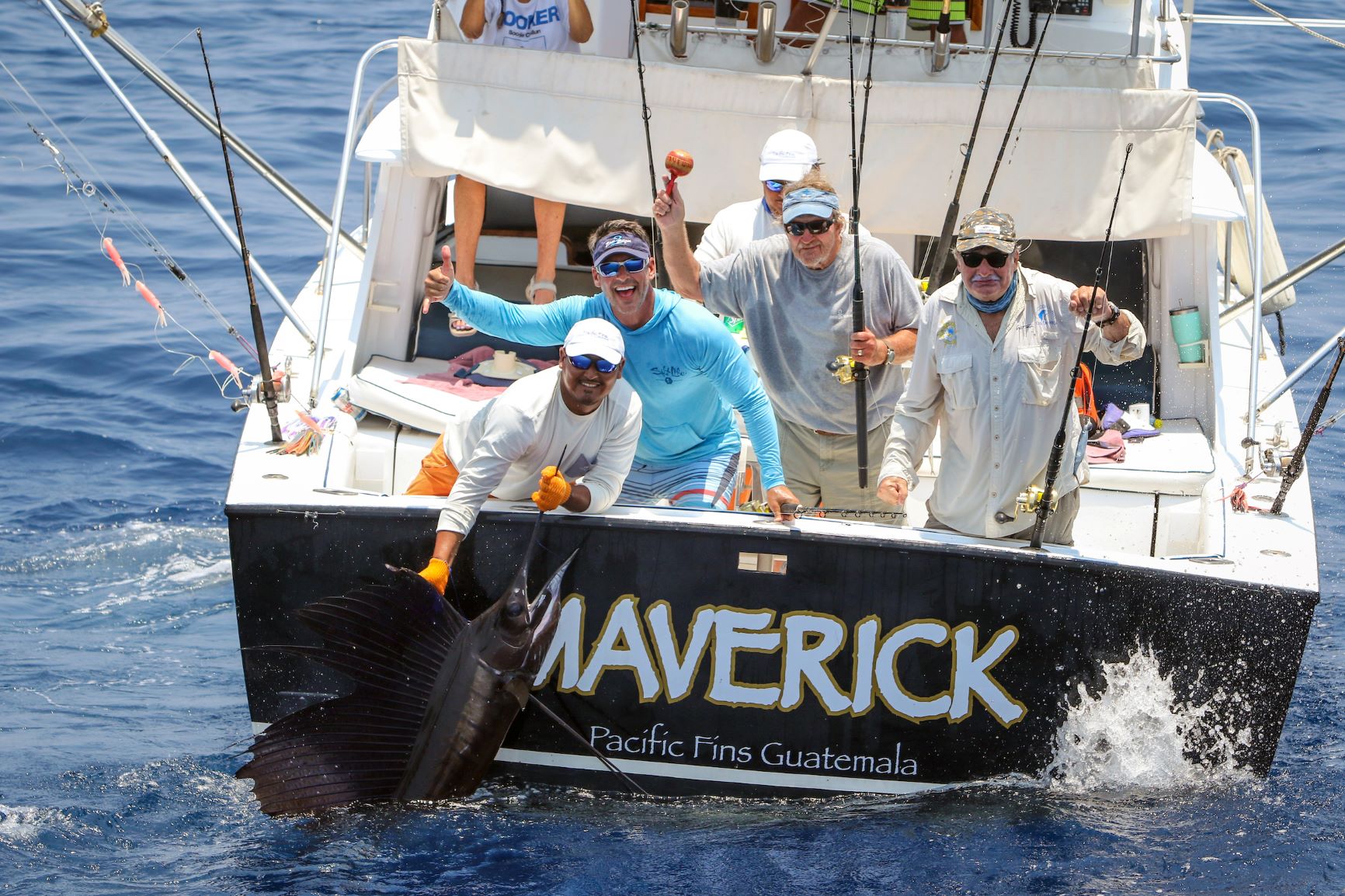 The Powers at the 2nd Annual Guatemala Billfish Invitational with Uncharted Waters host, Peter Miller.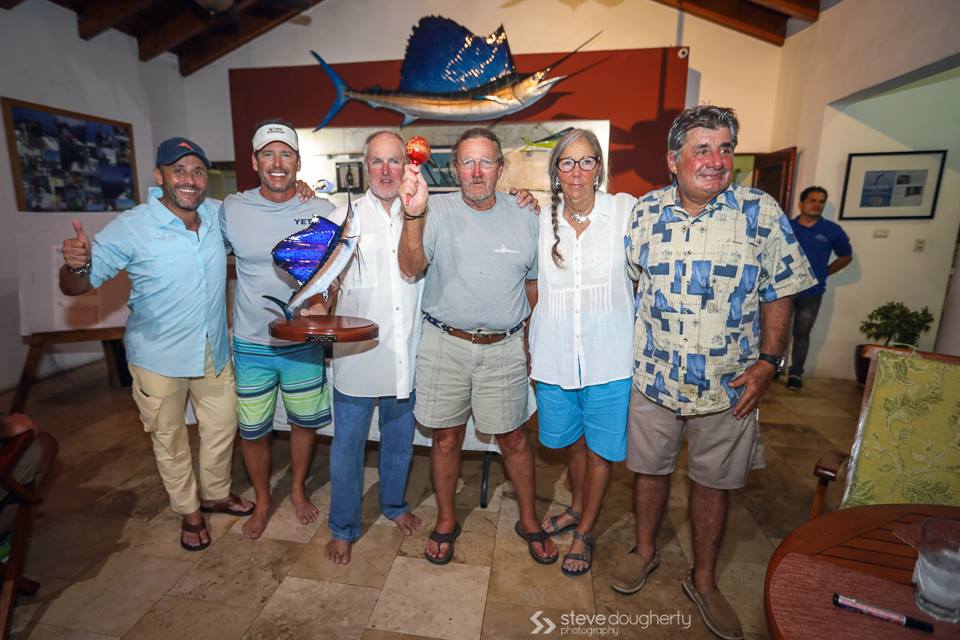 Johnny Mac with his famous maracas – his lucky charm.
The Powers have done it all here, from winning the Guatemala Billfish Invitational (picture above) to having their names on a plaque on their favorite Suite. We want to THANK them for their loyalty and friendship through the years. Johnny/Stacey be careful, there are other clients behind you trying to take away that prize.