We are excited to welcome to the 5th Annual Guatemala Billfish Invitational, James Beard award–winning chef, Tom Colicchio.
If you are a fan of watching reality food competition on Food Network or other networks, like Bravo TV's Top Chef… then you should not miss out on this opportunity to fish along side one heck of a Chef.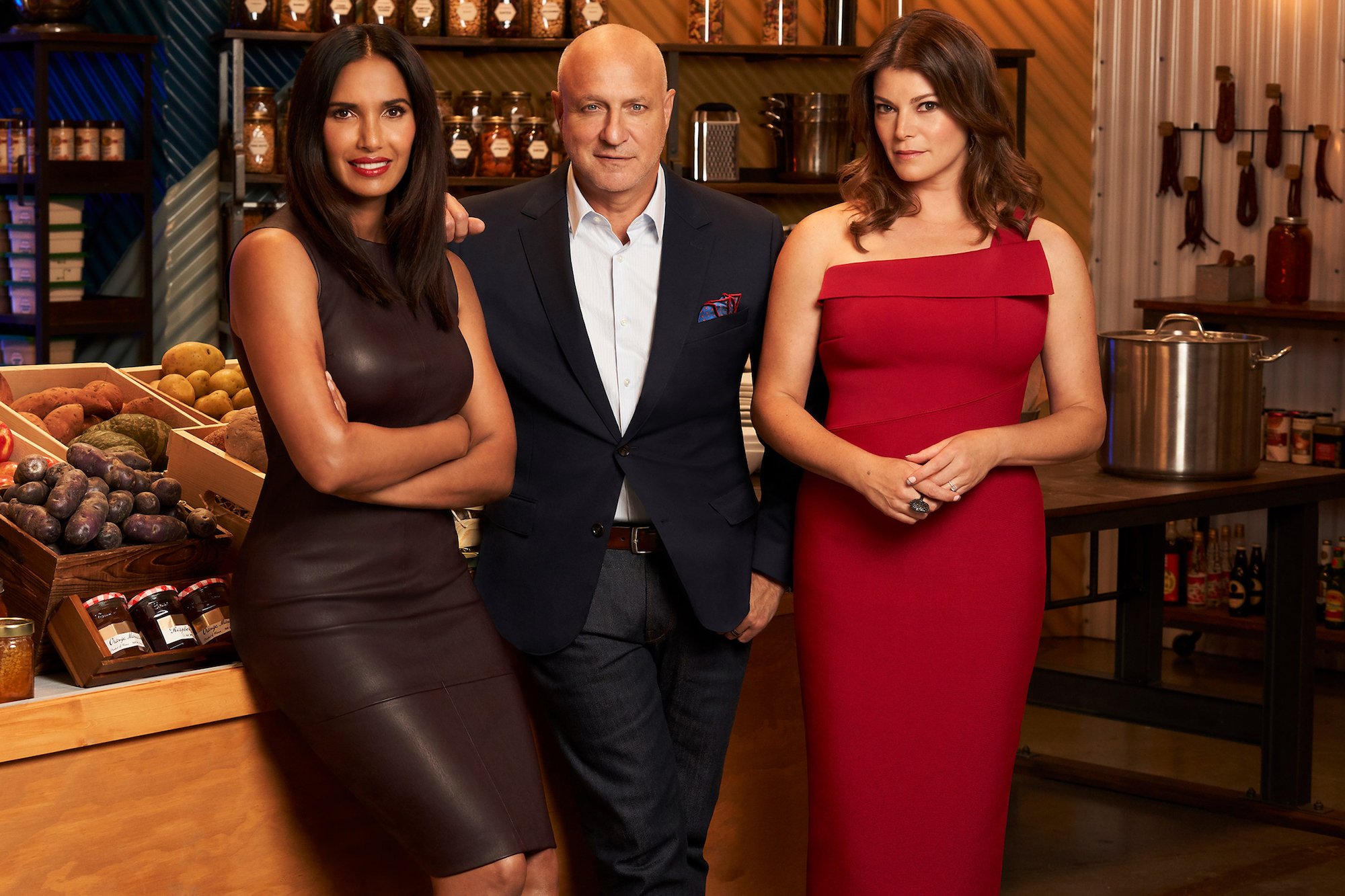 Host of Bravo's Top Chef; Padma Lakshmi, Tom Colicchio & Gail Simmons
Colicchio has been involved with Top Chef since its beginning in 2006, where he has served as head judge. He is also the main consulting producer on Bravo's Top Chef spin-off series entitled Top Chef Masters. He also won an Emmy Award in 2010 for Outstanding Reality-Competition Programming as an executive producer of Top Chef, on which he appears.
These days, Colicchio is busy as ever. When not filming, he has to manage his restaurants, but would love to have more time out on the water.
Colicchio was the host of the reality series Best New Restaurant (an adaptation of the British reality show Ramsay's Best Restaurant) in 2015. Colicchio appeared in the fifth episode of the first season of HBO's Treme as himself along with fellow chefs Eric Ripert, David Chang and Wylie Dufresne. He made another cameo in Season 2 alongside Ripert. In 2011, he made cameos in the Season 23 premiere episode of The Simpsons, "The Falcon and the D'ohman," and The Smurfs.
This is your chance to mingle with a cool guy and other celebs. Want to learn more about the 5th Annual Guatemala Billfish Invitational, give us a call: 888-431-5556 or email me; [email protected].