Three weeks ago, I sent out a newsletter expressing how good Summer is in Guatemala. Well…I should have been a betting man.
While many know that our waters hold loads of sailfish, particularly during the peak season from November through June, many don't realize this region hosts good numbers of blue marlin and plenty of dorado, aka mahi-mahi during the rainy season (summer and early fall). Not to mention how good the yellowfin tuna bite has been this year and the bigger fish being caught.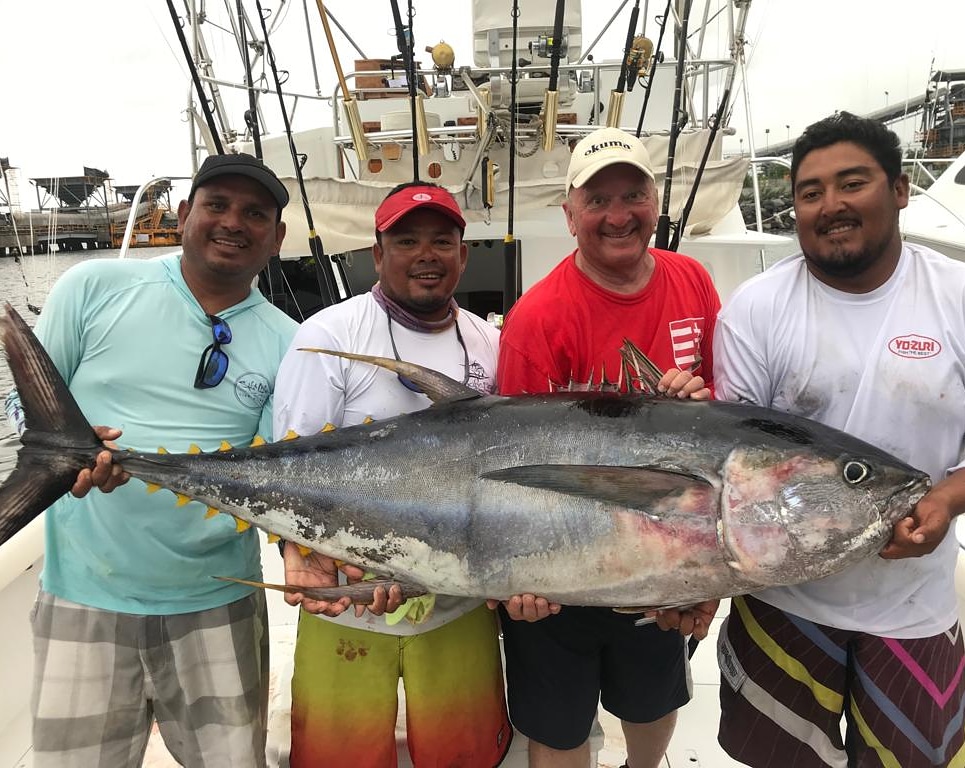 The crew of Maverick and angler Mr. Schmid with an impressive 155 lb trophy.
Besides this awesome tuna, Mr. Schmid had 18 Sailfish bites and released 15. 13 dorados, 6 yellowfin between 40-50 lb range and a 100 lb yellowfin tuna to start day one. Lets not forget the hot marlin bite going on this time of year. Schmid also released a 350 lb blue. And of course going home with a bang…the trophy fish pictured above. We can surely say that Mr. Schmid went home all smiles!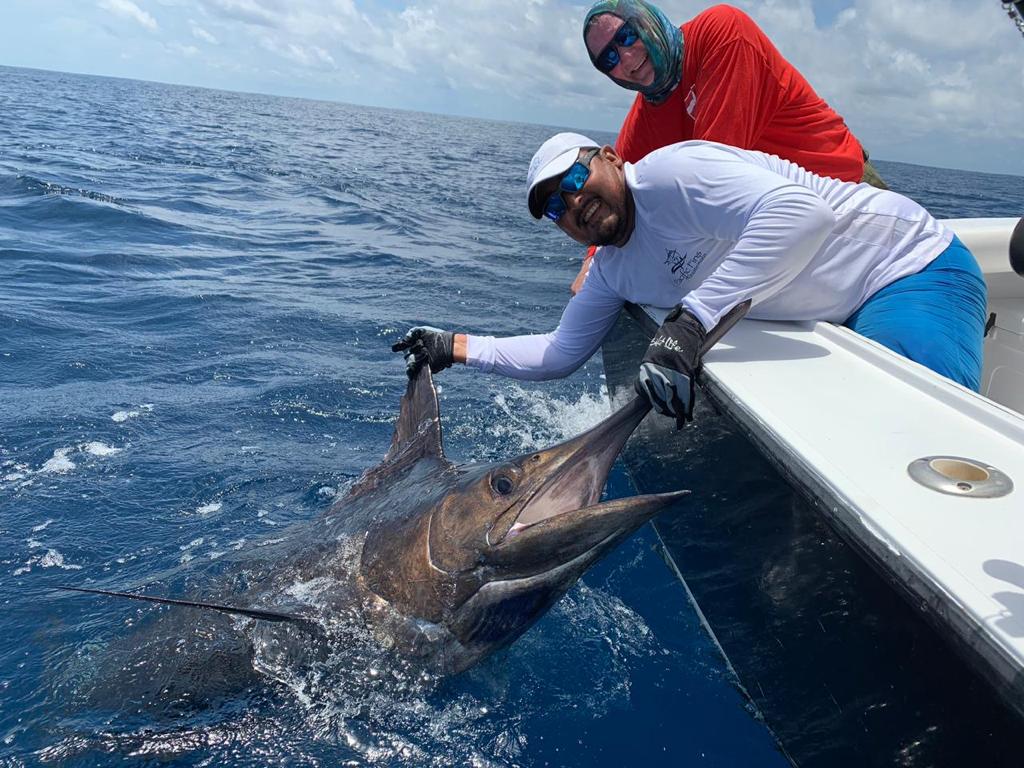 Mr. Schmid and his blue.
So, when someone asks me if Guatemala has an off season? It doesn't. With that, bring on the rain, bring on the sunshine, there is fish to be caught!